Resource Management
Understand the truth about resources across the entire portfolio.
With PMware, Resources are centralized so that you always work from a single source of truth for informed decision-making.
Establish high performance standards and processes. Leverage comprehensive resource management technology so that you have complete visibility of their availability, skills, and cost across all projects, programs and portfolios in real time.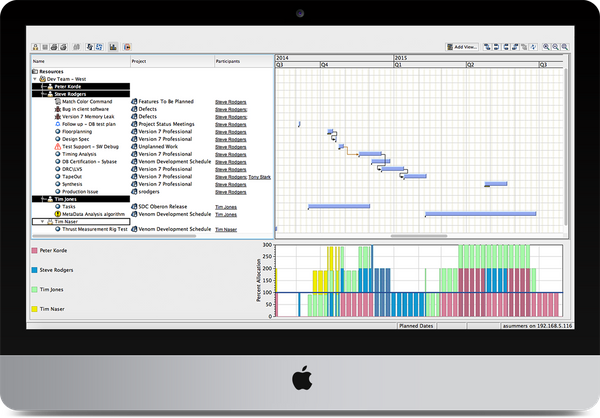 Managing Resources across your portfolio is crucial to your bottom line.
Managing resources effectively is crucial for business success. Resources are finite, making it important to utilize them in an efficient manner. Knowing what to look for in resource management software can help you to choose the solutions that will meet your business requirements.
The ability to visualize your resources and their assignments across your entire portfolio both planned and active significantly increases efficiency and reduces risks of project failure. Using powerful dynamic views, resource managers can quickly get fact based decision support and avoid painful resource conflicts.
Centralized resources is the key to increased efficiency.
Centralizing resources provides the most efficient means to manage multiple resources across multiple projects. Managing resources using disparate systems does not capture the truth about your resources are utilized. While it may be easy to model resources and track them using traditional means, the lack of seeing the relationships between projects and resources reeks havoc on managing projects downstream.
Resource management is easier said than done.
Some projects fail because of reasons beyond your control. However, managing resources is something you can easily control with the right tools and skills. Before you can improve and optimize you must be able to recognize areas within your organization that are causing resource management issues. Consider some of the most common resource management problems found at most organizations:
Over and under allocated resources
Unrealistic deadlines or schedules
Disparate resource pools
Lack of assignment visibility
No centralized view of resources across all projects
Lack of intelligent resource search
Lack of dependancies
Lack of process & control
Modern resource management systems can help project & resource managers avoid all the pitfalls and engineer efficiency into every project. There is security knowing that projects will be completed on time, and the resources are used in an efficient manner. When a company has multiple projects that are ongoing simultaneously, having an effective, integrated resource management system is required.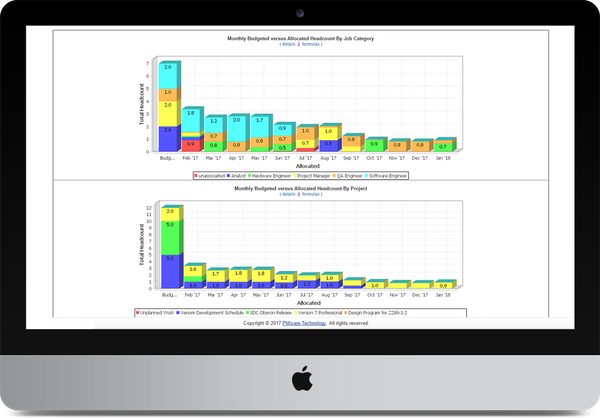 Key capabilities to look for.
Resource scheduling, planning, and management features that can be utilized by both PMs and Non-PMs.
Real time resource-centric scheduling across projects
Views of both planned and active projects
Team management - resource constraint identification

Management of internal and contractor resources

Support for matrix organizations -shared resources

Work request management

Resource search engine by skill and availability

Time tracking for all types of activities
Start delivering more with Less.
PMware provides flexible & scalable resource management software that can help organizations do more with less. PMware helps project-focused organizations maximize efficiency and profitability. Learn more about how PMware's custom resource management tools can work for you!
Discover the power of PMware's fully integrated PPM platform. Govern project resources of all types seamlessly.