Project Management
Maximize efficiency and profitability across the enterprise
PMware was designed by project management professionals to simplify complexity without sacrificing capability.
Establish high performance standards and processes. Leverage centralized & comprehensive project planning, resource management, and execution technology for strategic alignment and visibility over all projects, programs and portfolios in real time.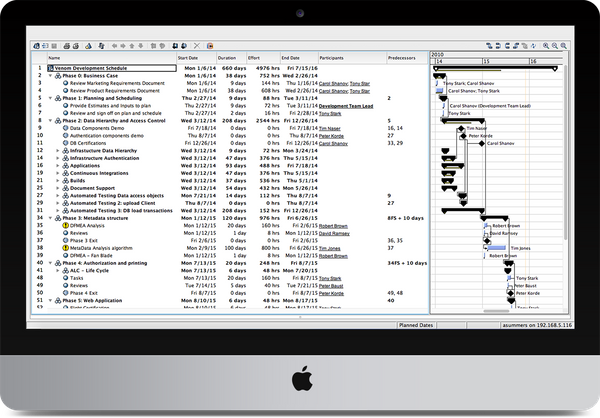 Provide your teams the best of both worlds.
PMware provides your enterprise a single platform to keep all your project teams connected and aligned to deliver project success regardless of their skill set. Professional project managers will be at home with all the power necessary to plan projects from the simple to the most complex. Everyone else will feel at home with their easy to use dashboards. All connected to a single source of truth.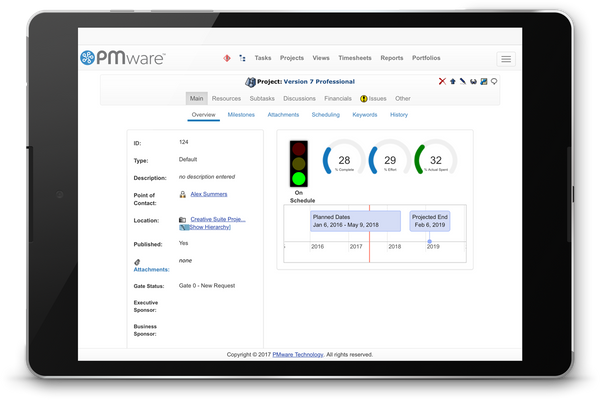 Project Performance at a glance.
All projects in PMware will automatically have a dedicated home page. Everyone that needs to know will have access to all project performance metrics at their fingertips. Users will have a clear picture with a rich set of project performance intelligence that can include what is important to them such as status, issues, milestones, financials, and many others.
Discover the power of PMware's fully integrated PPM platform.