Project Portfolio Management for Nonprofits
It's our mission to help you achieve your mission with greater efficiency.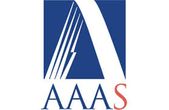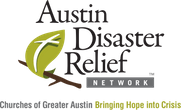 Introducing PMware's Technology Relief Program for Nonprofits
We are committed to donate unlimited project portfolio management (PPM) software licenses to qualified nonprofits
Spread the word. We will donate $1 Billion dollars by 2027.
[To learn more, contact us at info@mypmware.com]
Why is PMware donating software licenses to qualified nonprofits?
Through our work with large nonprofits, we discovered that this community is underserved and could benefit significantly from PPM software to maximize efficiency. We also understand that budget constraints may hinder these organizations.
We believe it is a privilege to give back, so we are happy to donate PMware to qualified nonprofits to help them become more effective and efficient at pursuing their missions.
Plan, execute and achieve your mission.  
PMware's PPM software can help project-focused nonprofits of any size, in any industry, do more with less, balance resources against demand, align and prioritize work and improve efficiency.
PPM Central - Prioritize | Plan | Execute | Manage
One powerful but simple-to-use software program does it all

Projects Prioritized | Resources Optimized | Intelligence Centralized | Efficiency Maximized
Find out how PMware can help your nonprofit