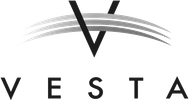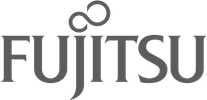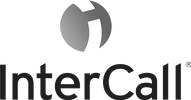 Plan with Intelligence
Project-focused organizations need the right technology to effectively plan, manage and control projects, resources & financials. By capturing and analyzing all your project information through a centralized, comprehensive view, you will plan with intelligence. Empower your team with PMware.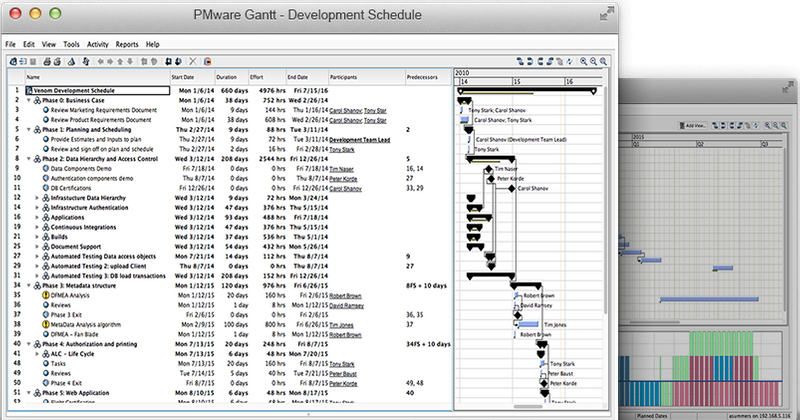 Execute with Precision
Work more efficiently and confidently as your team performs as planned. Advanced, multi-project execution technology provides real-time status & collaboration to all project participants regardless of role. Powerful interactive & intuitive dashboards will provide everyone the appropriate visibility, predictability and freedom to perform with precision.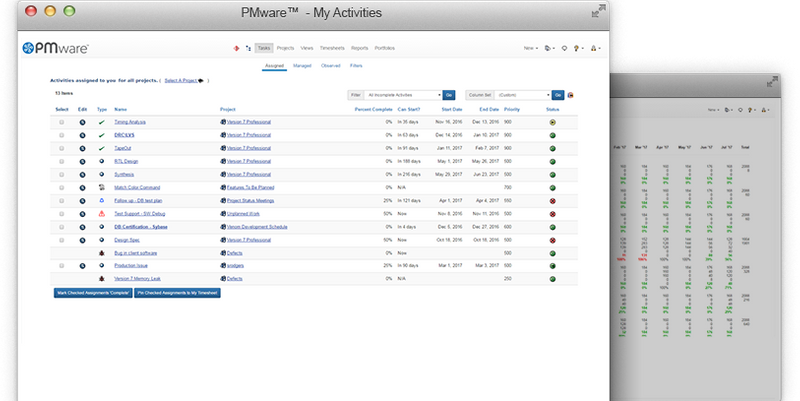 Perform with Excellence
Measure your project & portfolio performance in real-time with rich interactive role based dashboards, reports, views at any level within your organization. Achieve maximum efficiency and profitability across your entire project portfolio with a single source of Truth. Discover a new standard of excellence with PMware.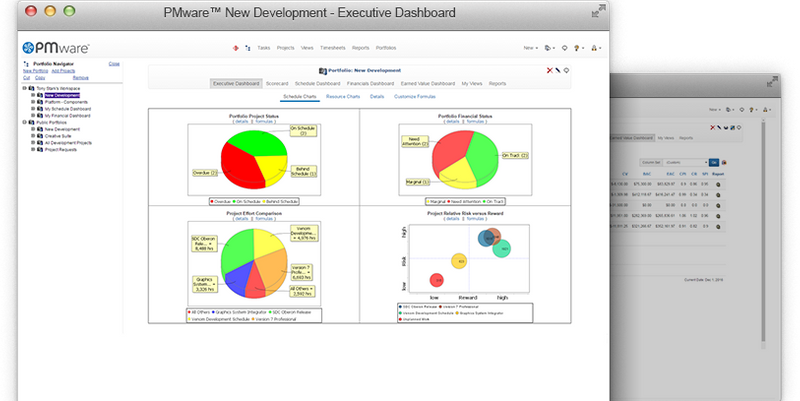 "Visibility into our teams capacity to deliver."
"Finally a product that allows our executives visibility into the truth about our teams capacity to deliver. At the end of the day our executives still need to understand dollars and cents not just stories and sprints."
- Director of PMO, Leading Technology Firm
"Very intuitive. Very powerful."
"Simply Amazing. PMware Technology leverages the right combination of sophistication and simplicity in one fully integrated PPM solution."
- Vice President of R&D, Leading Medical Device Manufacturer
High performance technology for project management professionals
Find out how PMware can help you.
Turn innovations into reality with PMware
Leverage PMware to align initiatives with business strategy, put the right resources on product development projects, and ultimately deliver the most innovative products to market, on time and on budget.